The study highlights the increased risks for young adolescents who get pregnant compared with older teens and adults. (Photo credit: Getty Images)
10- to 15-year-old parents are more likely to have problems during pregnancy that are exacerbated by obesity
Young adolescents face different challenges in pregnancy compared with their older teenage peers and adults that are sometimes exacerbated by high rates of obesity, a new study by UT Southwestern researchers suggests. The findings, published in the American Journal of Obstetrics & Gynecology MFM, could highlight at-risk populations for targeted prevention efforts.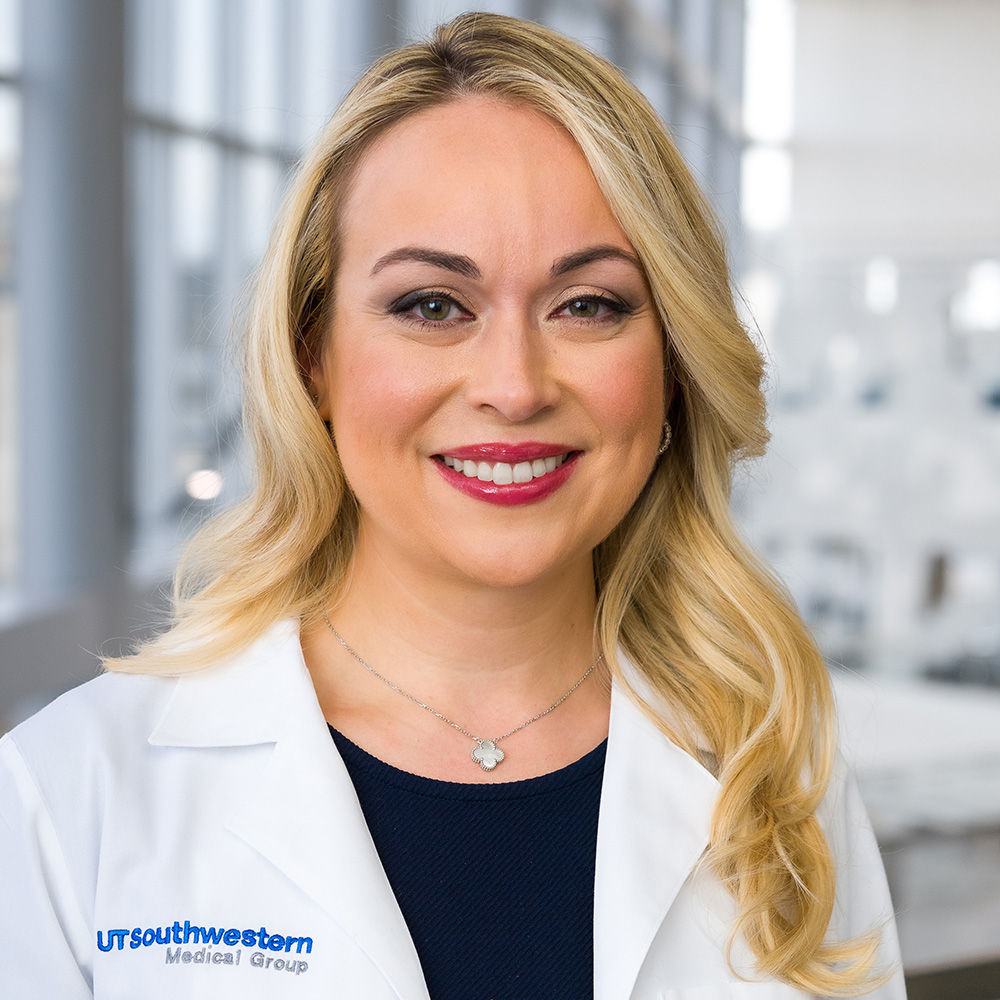 Dr. Anne M. Ambia is Assistant Professor of Obstetrics and Gynecology at UTSW.
"This study highlights the unique perinatal characteristics of a population that are not often studied in the U.S. – adolescents between the ages of 10 and 15. Knowledge of these patients' characteristics and outcomes shows that we have opportunities to intervene to prevent pregnancy and make a real difference in their well-being," said Anne M. Ambia, M.D., Assistant Professor of Obstetrics and Gynecology at UT Southwestern, who co-led the study with David B. Nelson, M.D., Associate Professor of Obstetrics and Gynecology and Division Chief of Maternal-Fetal Medicine at UT Southwestern. Dr. Nelson is also a Dedman Family Scholar in Clinical Care at UTSW.
"Only half of pregnant teenagers receive a high school diploma," Dr. Ambia said, "and their offspring are more likely than those of older parents to become adolescent parents themselves and suffer from poverty. By developing interventions to address the factors that lead to pregnancy in adolescents and worse outcomes for these young parents and their babies, we can help break this pervasive cycle."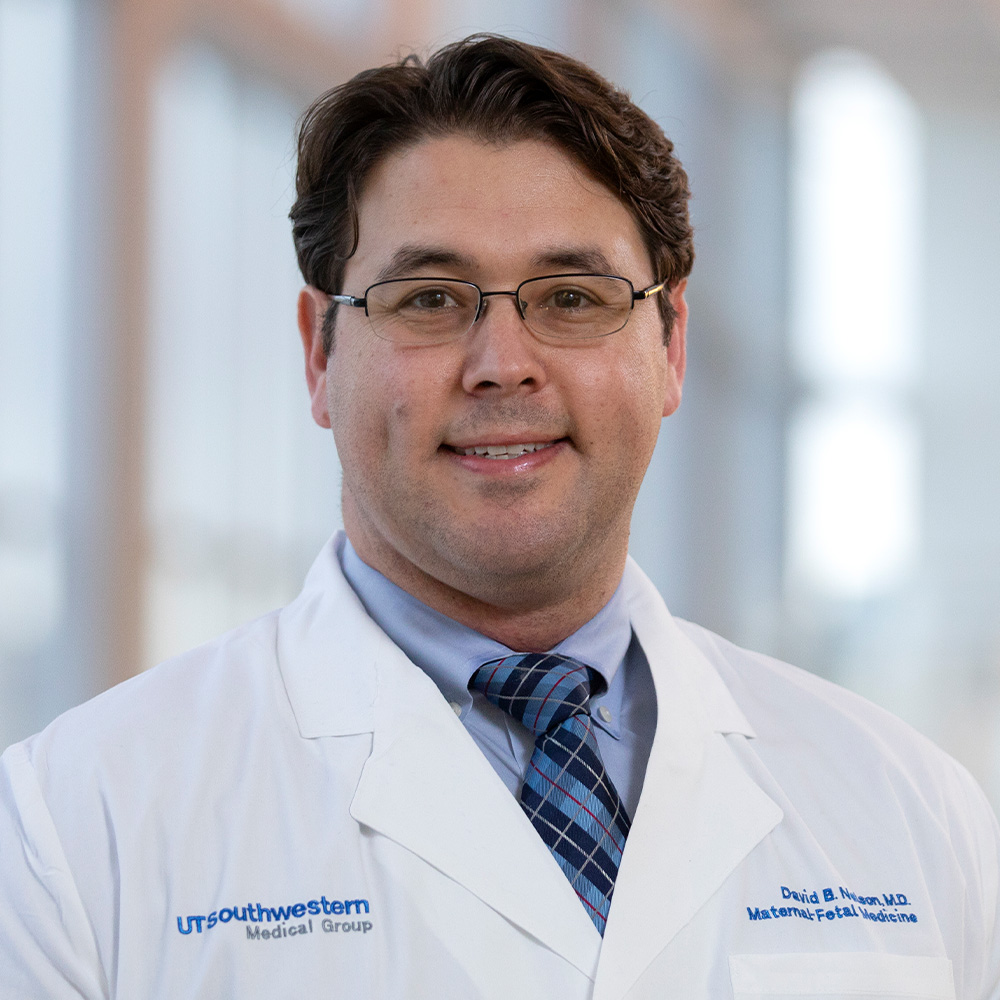 Dr. David B. Nelson is Associate Professor of Obstetrics and Gynecology, Division Chief of Maternal-Fetal Medicine at UT Southwestern, and Chief of Obstetrics at Parkland Health. He is also a Dedman Family Scholar in Clinical Care at UTSW.
Despite substantial efforts to reduce the rates of adolescent pregnancies in the U.S., they remain among the highest in the industrialized world, with about 3 in 10 American girls becoming pregnant before age 20. Most studies examining this issue have focused on 15- to 19-year-olds; far less is known about pregnancies in younger adolescents.
To learn more about this younger population, Drs. Ambia and Nelson, along with colleagues at UT Southwestern and Parkland Health, searched medical records for patients under age 35 who gave birth for the first time between January 2010 and May 2021 at Parkland Health, a safety net hospital that serves patients in Dallas and is UT Southwestern's primary teaching facility. Of the 33,391 patients identified, 10,894 were adolescents under age 20, and 868 of them were 15 years old or younger at the time of delivery.
When the researchers compared characteristics and outcomes among the adults, older adolescents, and younger adolescents, they found stark differences. The younger adolescents were more likely to be Hispanic or non-Hispanic Black females compared with the other age groups. They also accessed prenatal care starting at a later gestational age (at nearly 20 weeks, compared with nearly 17 weeks for older adolescents and nearly 16 weeks for adults) and visited prenatal health care providers significantly fewer times.
These young patients were more likely than the other two groups to have preterm births at less than 37 weeks as well as eclampsia, a dangerous condition in which high blood pressure results in seizures during or shortly after pregnancy. Babies born to the younger adolescents were also more likely to have common consequences of preterm birth, including low birth weights and higher rates of neonatal intensive care admissions.
The average body mass index for mothers in each of the three groups was in the overweight to obese range. Further examination of the data showed that young adolescents who were obese were more likely than adolescents without obesity to have preeclampsia (high blood pressure that sometimes precedes eclampsia) and cesarean deliveries.
Dr. Ambia said the study highlights multiple areas for identification of at-risk groups for prevention of pregnancy and improving early access to care that could improve outcomes for both the youngest pregnant adolescents and their babies. For example, the racial disparities for young adolescents highlighted in this study are consistent with findings from another UT Southwestern study nearly three decades ago – an ongoing social determinant of health that's still ripe for improvement. She added that access to care for young adolescents also remains a challenge, exemplified by their later initiation into prenatal care and less frequent health care visits. The study also showed that young pregnant adolescents were more likely than the other groups to be residing in areas with disproportionately high levels of poverty and unemployment and lower average education.
Other researchers who contributed to this study include Jessica E. Pruszynski and Donald D. McIntire, both of UT Southwestern, and Esther Fairchild of Parkland Health.
This study was supported in part by funding from the Parkland Community Health Plan.
Dr. Nelson holds the Gillette Professorship of Obstetrics and Gynecology.
About UT Southwestern Medical Center
UT Southwestern, one of the nation's premier academic medical centers, integrates pioneering biomedical research with exceptional clinical care and education. The institution's faculty has received six Nobel Prizes, and includes 24 members of the National Academy of Sciences, 18 members of the National Academy of Medicine, and 14 Howard Hughes Medical Institute Investigators. The full-time faculty of more than 2,900 is responsible for groundbreaking medical advances and is committed to translating science-driven research quickly to new clinical treatments. UT Southwestern physicians provide care in more than 80 specialties to more than 100,000 hospitalized patients, more than 360,000 emergency room cases, and oversee nearly 4 million outpatient visits a year.
About Parkland Health
Parkland Health is one of the largest public hospital systems in the country. Premier services at the state-of-the-art Parkland Memorial Hospital include the Level I Rees-Jones Trauma Center, the only burn center in North Texas verified by the American Burn Association for adult and pediatric patients, and a Level III Neonatal Intensive Care Unit. The system also includes two on-campus outpatient clinics – the Ron J. Anderson, MD Clinic and the Moody Outpatient Center, as well as more than 30 community-based clinics and numerous outreach and education programs. By cultivating its diversity, inclusion, and health equity efforts, Parkland enriches the health and wellness of the communities it serves. For more information, visit parklandhealth.org.