DALLAS - The use of abdominal ice packs is a safe and effective way to help manage postoperative pain for patients who have had laparoscopic hysterectomies, an investigation by UT Southwestern clinicians has found.
Dr. Jessica K. Shields is Assistant Professor of Obstetrics and Gynecology at UT Southwestern.
Applying ice packs in the operating room and throughout recovery was associated with high patient satisfaction, but it did not reduce the use of postoperative pain medication, according to the study published in the Journal of Minimally Invasive Gynecology.
"This study supports the safety of ice packs applied to the abdomen following surgery, despite lack of reduction in pain scores and pain medication usage," said Jessica K. Shields, D.O., Assistant Professor of Obstetrics and Gynecology at UTSW, Associate Director of the Minimally Invasive Gynecologic Surgery Fellowship Program, and corresponding author of the study. "Although it does not decrease pain medication use, patients were satisfied with the addition of ice to their pain management regimen and would recommend it to others."
The Centers for Disease Control and Prevention estimates that almost 12% of women between the ages of 40 and 44 have had a hysterectomy, and that by the age of 60, more than one-third of all women will have had a hysterectomy.
In the U.S., hysterectomy is the second-most frequently performed surgical procedure after cesarean section for reproductive-aged women, with about 600,000 done annually. Laparoscopically assisted hysterectomies – involving small incisions in the abdomen for viewing and surgical access – are the least invasive procedures and result in shorter lengths of stay, decreases in recovery time, and less postoperative pain.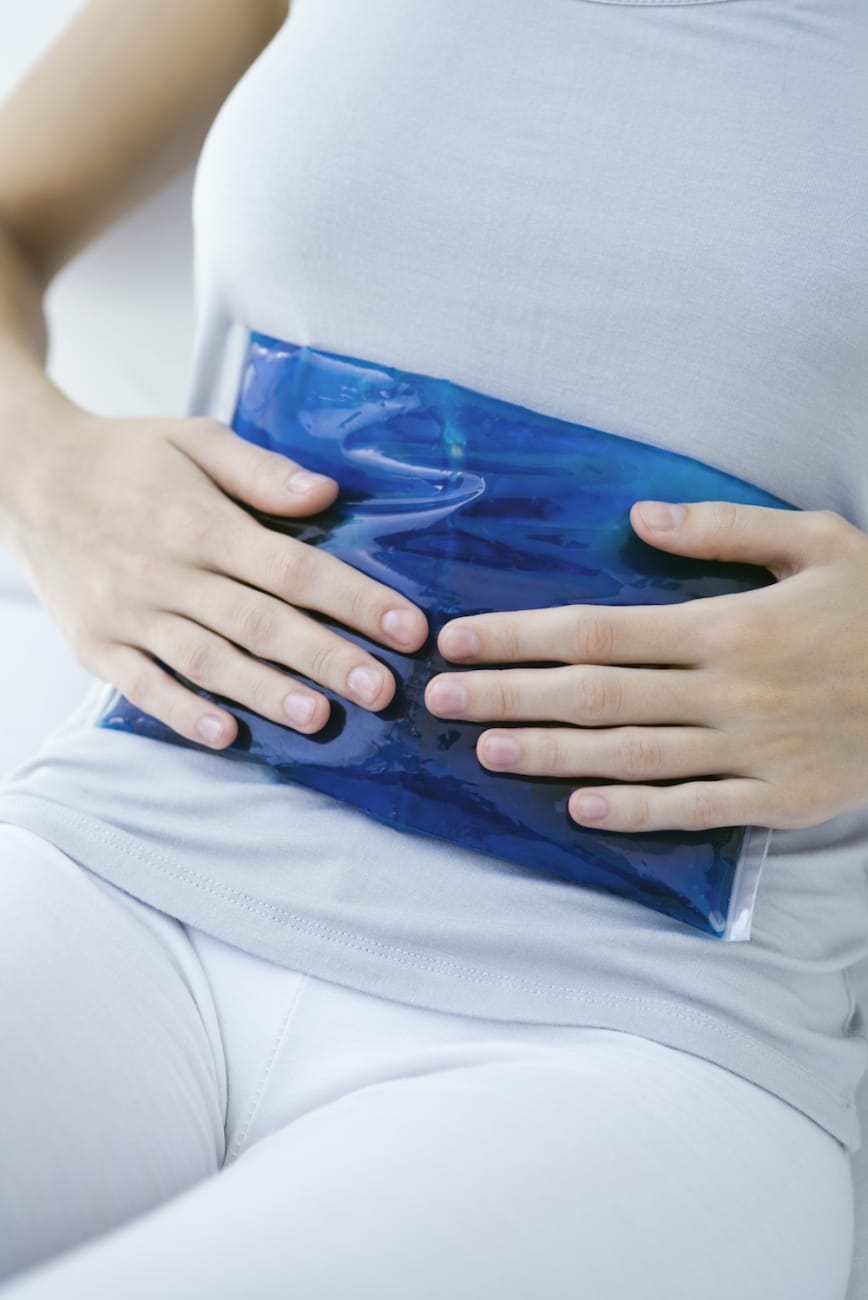 (Photo Credit: Getty Images)
The study involved 51 patients treated by UTSW's minimally invasive gynecologic surgery team at William P. Clements Jr. University Hospital and Parkland Memorial Hospital. Patients were divided into two groups: a control group and a cryotherapy intervention group. Intervention patients were permitted to take ice packs on and off, depending on their tolerance, and were encouraged to continue using them at home if desired along with prescribed medications. About 87% of those patients said they would use ice again, and 82.6% said they would recommend ice to others.
There were no adverse events related to ice. Overall, 85% of patients reported feeling that their pain was controlled; those who reported that they did not feel their pain was under control did not use more opioids. All patients were prescribed the standard dosage of 20 tablets of oxycodone and averaged using 2.9 tablets after discharge.
"This study highlights that, in general, patients require only a small number of opioid tablets after laparoscopic hysterectomy," Dr. Shields said. "Overprescribing of opioids following laparoscopic hysterectomy remains a concern. While our findings were negative, hopefully surgeons will be encouraged to review and possibly reduce the number of pain medications prescribed, as we have in light of our findings."
Other UTSW clinicians involved in the study are Laura Kenyon, Lisa Chao, Stephanie Chang, and Kimberly A. Kho.
Dr. Chao serves as Associate Director of the Minimally Invasive Gynecologic Surgery Fellowship Program. Dr. Chang is Director of the Obstetrics and Gynecology Residency Program.
Dr. Kho is Director of the Minimally Invasive Gynecology Surgery Fellowship Program and Associate Chief of Gynecology at Clements University Hospital. She holds the Helen J. and Robert S. Strauss and Diana K. and Richard C. Strauss Chair in Women's Health.
About UT Southwestern Medical Center  
UT Southwestern, one of the nation's premier academic medical centers, integrates pioneering biomedical research with exceptional clinical care and education. The institution's faculty has received six Nobel Prizes, and includes 24 members of the National Academy of Sciences, 18 members of the National Academy of Medicine, and 14 Howard Hughes Medical Institute Investigators. The full-time faculty of more than 2,900 is responsible for groundbreaking medical advances and is committed to translating science-driven research quickly to new clinical treatments. UT Southwestern physicians provide care in more than 80 specialties to more than 100,000 hospitalized patients, more than 360,000 emergency room cases, and oversee nearly 4 million outpatient visits a year.